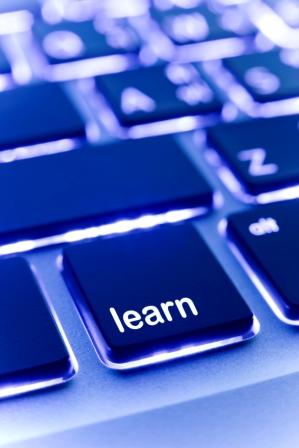 Program Content
The focus of the webinar will be to provide an overview of the available remedies and corresponding damage measurements for businesses directly or indirectly affected by catastrophic events such as the recent BP Oil Spill and the forecasted active hurricane season.  Catastrophic events, whether the result of forces of nature or other events, can give rise to economic claims for business losses recoverable under an insurance policy or through civil remedies.  An attorney and an insurance damage expert will explore potential options available for recovery of losses under various claims submission processes as well as recovery through litigation.  The experts will give a overview of damages measurements and the challenges practitioners may encounter in performing different types of calculations.  Additionally, the experts will focus on similarities of the Exxon Valdez spill to the current BP Oil Spill. 

Learning Objectives
After completing this webinar, participants will be able to:
* Identify the potential remedies available to businesses that have suffered economic losses as a result of catastrophic events.
* Identify the differences in different types of damage measurements and understand the challenges of performing damage calculations. 

Who Should Attend
Financial professionals, legal professionals and corporate officers whose practice and business requires an understanding of the theories and concepts underlying the calculation of catastrophic damages either under a policy of business interruption insurance policy or a common economic damages model in a liability case against a third party.

| | | |
| --- | --- | --- |
| Program Level: Overview | Prerequisites: None | Advanced Preparation: None |
| Delivery Method: Group-Internet-Based | CPE Credits: Two (2) hours | Fields of Study: Specialized Knowledge & Applications |
Moderator:

Marcie D. Bour, CPA/ABV, CVA, CFE, BVAL, CFFA
Marcie D. Bour, President of the Florida Business Valuation Group, is a member of the American Business Appraisers National Network, provides business appraisal services, forensic accounting and litigation consulting services. She has over 25 years of professional experience. More



Presenter:

Jeffrey D. Diamond
Jeffrey D. Diamond, Attorney at Law, joined the NACVA faculty in 2007. He teaches the Legal Theory and Case Law part of the CFFA program, and is a member of the Expert Witness Bootcamp faculty team. Mr. Diamond brings to NACVA his 31 plus years of experience as a practicing litigation attorney, specializing in Insurance Law and related matters, with extensive experience as both a trial and appellate lawyer. More



Presenter:

Howard Zandman, CPA, CFFA
Howard is currently a partner with Habif, Arogeti & Wynne, LLP within its Litigation Support department and serves on the firms' executive committee. Howard has more than 35 years experience in forensic accounting, insurance loss accounting, auditing, consulting, taxation, and financial analysis in both industry and the public sector. More
Webinar Pricing
Per person and allows access to one phone line; one CPE attestation form and one evaluation form are included with each registration.
NACVA/IBA Members: $175
Non-Members: $195
Multi-person discounts are available for additional registrants at your site. Additional registrants:
NACVA/IBA Member:

$58 per person


Non-Members:

$65 per person


Additional registrants also receive one CPE Attestation Form and one evaluation form.

Can't Attend the Webinar?

Buy the recording for $95.00. Indicate 'recording' on the registration form.



Webinar Cancellation Policy:


click here

Because every live webinar presentation will include periodic online questions during the session to assess continuous participation and to determine the program's effectiveness, both the primary registrant and any additional registrants must view and listen to the webinar presentation at individual computers in order to receive NASBA/NACVA qualified CPE credit.

IMPORTANT NOTE:

After you register, you will receive email confirmations with web logon and teleconference instructions from NACVA Webinar Information (NACVAWebinar@nacva.com). Please check your spam and/or junk folders to insure you receive these communications. Thank you!

REGISTER NOW !


Complete the Registration Form: click here / Fax the form to (866) 548-2321 or scan and email it to NACVAWebinar@nacva.com.
For information regarding refund, complaint, and/or program cancellation policies, call our Director of Member Services: (801) 486-0600.