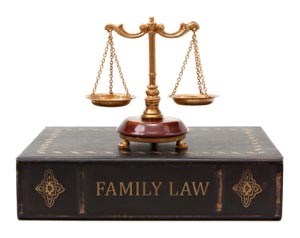 Related Training and Resources

Matrimonial Litigation Support Workshop

Matrimonial Litigation Support Workshop: Advanced Topics
Webinar Materials
Presenter PPTs and other materials will be sent before the webinar in a separate email. Please check your spam and/or junk folders to ensure you receive these important documents.

IMPORTANT NOTE: After you register online, you will receive a paid invoice email and a webinar confirmation and login information email.
For information regarding refund, complaint, and/or program cancellation policies, please call our Director of Member Services: (801) 486-0600. Webinar Cancellation Policy: click here
Program Content
Valuation analysts specializing in matrimonial litigation issues can play a key role in settling complex divorce cases. Nationally recognized experts in the Family Law Section of the American Bar Association, Randall M. Kessler and Scott N. Friedman, present an overview of family law issues focusing on grounds for divorce and custody issues, modification actions for child support and alimony, as well as paternity, contempt, and prenuptial agreements.

Learning Objectives
After completing this webinar participants will be able to:

• Articulate the meaning of a "no fault" divorce
• Identify the factors considering in granting alimony
• Understand the concept of child support guidelines
• Differentiate between physical and legal custody of children
• Articulate the different legal applications of legitimation and paternity
• List the three requirements to enforce a prenuptial agreement
Who Should Attend
Professionals in all disciplines who serve as or plan to serve as expert witnesses in matrimonial litigation. All financial experts, psychologists, forensic accountants, investigators who wish to hone their expertise in family law.
Continuing Professional Education (CPE) Credit
The webinar will include periodic online Polling Questions to assess continuous participation and to determine the program's effectiveness. To obtain CPE credit, registrants must view and listen to the entire webinar presentation at individual computers and respond to all Polling Questions.
| | | |
| --- | --- | --- |
| Program Level: Overview | Prerequisites: None | Advanced Preparation: None |
| Delivery Method: Group-Internet-Based | CPE Credits: Two (2) hours | Fields of Study: Specialized Knowledge & Applications |
Featured Instructors ~ Randall M. Kessler and Scott N. Friedman
| | |
| --- | --- |
| | Born in Gainesville, FL, raised in New Orleans and having attended college at Brandeis University near Boston, MA, Randall M. Kessler came to Georgia in 1985 to attend Emory Law School. He has over 23 years of experience in Domestic Relations and Family Law matters including divorce, custody, paternity, prenuptial agreements, and child support. Mr. Kessler teaches trial techniques at Emory Law School's Trial Techniques Program and he teaches a course in Family Law at John Marshall Law School. He has lectured for the ABA, AAML, AICPA, NFLPA, and others in AL, CA, DC, FL, GA, HW, IN, LA, MD, NM, NV, NY, OR, P.R., SC, TN, TX, WA, and other countries including Canada, Costa Rica, Dominican Republic, and Mexico. Mr. Kessler is the Editor of the Family Law Review for the State Bar of Georgia and is the former chair of the Family Courts Commission of the Family Law Section of the American Bar Association. Mr. Kessler chairs the Family Sections of the American Bar Association and the Georgia Bar Association. Mr. Kessler founded the firm in 1991. He is proficient in both Spanish and Hebrew. |
| | Scott N. Friedman exclusively practices Family Relations Law with Friedman & Mirman Co., L.P.A. in Columbus, Ohio. Mr. Friedman is also licensed to practice in the state of Florida. Mr. Friedman is an Ohio State Bar Association Family Relations Law Specialist and a Fellow of the American Academy of Matrimonial Lawyers. Mr. Friedman is a member of the Columbus Bar Association Family Law Committee, the Ohio State Bar Association Family Law Committee, and is the Vice-Chair of the American Bar Association Family Law Committee. Mr. Friedman is active with the Family Law Section of the American Bar Association serving as the vice chairman of the Section. Mr. Friedman also currently serves on the Ohio State Bar Association Specialization Committee for Family Relations Law. |